1/4 -Acre is Waiting for you in Washington County Florida – Make it Yours for Only $100 a Month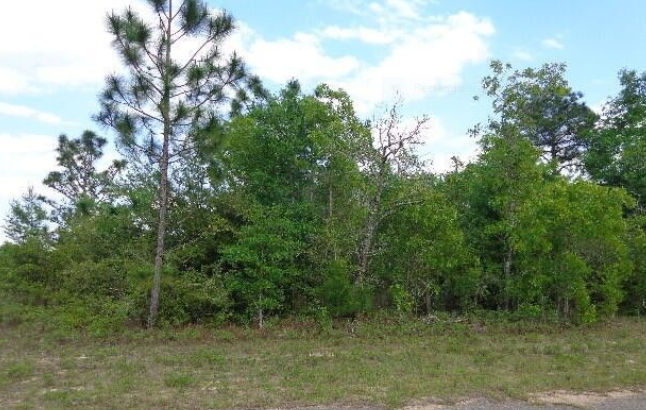 This  lot is located in Washington County Florida. Nice level private lot in Sunny Hills, ideal for building or for an investment. Just a short drive to the airport and Panama City beaches. This beautiful secluded lot is only 43 miles from the ocean. The parcel offers a wonderful place to build your custom dream home away from the hustle and bustle of everyday life. The abundance of trees will ensure your privacy. This neighborhood is quiet and secluded. You will only be 36 miles from Northwest Florida Beaches International Airport. Because of the great location, this particular lot also has great potential for a long term hold as prices continue to rise. Lots of trees in this area.
—
Land will always maintain value and will never lose the entirety of its value. This low-risk opportunity ensures you will always have a place to view the stars from.
How It Works:
First, We believe purchasing land should be simple. That's why there are no doc fees, no hidden fees, no early payoff fees. All payments are made via ACH Bank Draft or by credit card. You can pay off the property early at any time with no extra fees.
Once you make the down payment by clicking the Buy Now Button above, we will create the documents and you will get an e-mail with a link to sign them electronically.
Next, once you sign the documents, the property is yours to use, and we will set up the account where you will be able to log in and view the balance at any time.
Afterward, you'll be able to login to our payment portal, see your payments, make payments, and view your other documents.
 Cash Price: $9,800 
Owner Financing Price:  $9,800, $0 doc fees. Monthly payment: $100/mo.  NO prepayment penalties and NO hidden fees!
We are a small family business and can be flexible. We can usually make this happen on any budget. I own these properties 100% and enjoy making land ownership available to families like yours who want to make memories for years to come. We can owner finance with a land contract and transfer title with a special warranty deed and guarantee a clean title.
Contact Todd Ferris today!
[email protected]
Subdivision: SUNNY HILLS UNIT EIGHT
City: Chipley
State: Florida
County: Washington
Size: 1/4-acres
APN:  08-0515-0026 
Legal Description: SUNNY HILLS UNIT #8 LOT 26 ORB 1022 P 188 BLK 0515 
coordinates:  30.5905, -85.5643              
Annual Taxes: $80+-year
Zoning: Call county
HOA/POA: None/Voluntary
Improvements: None
Access: Asphalt Road Access
Sewer: Will need septic
Water: Will need a Well
Utilities: There are no power poles running in front of the property.
Finance-The initial investment is only $100
$100 down + $0 document fee
We are a small family business and are very flexible. We can make this fit any budget that can meet our minimums. We enjoy making land ownership easy and available to everyone that wants to make memories for years to come. We can owner finance with a land contract and  transfer with a special warranty deed with a guaranteed clean title.